While planning a vacation, there is a parallel track running in my mind of all the shots I want to capture – local food, colorful outdoor markets, bustling streets and serene countrysides.  Here's what's never in those images I'm mentally composing: me! I was content knowing I was the one who lovingly shot, edited, shared or printed each image.  Who needs to be in the frame on vacation anyway?
While planning a trip to Italy, I discovered Flytographer and my entire perspective changed.  Flytographer is a service that books on-location, professional vacation photographers to document your holiday. "Flytographers" are located worldwide in over 130 major cities, including Venice, where we had our session.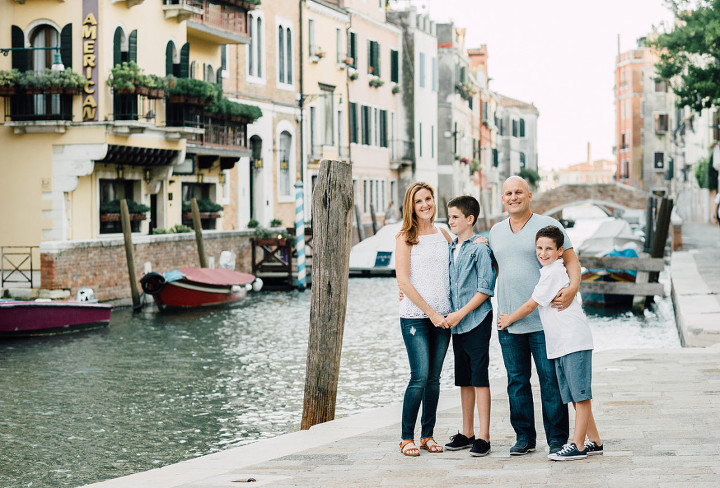 I LOVED Flytographer so much that I recently signed on to be a Flytographer "Ambassador."  What that means is that if you book a session through my own personal link – CLICK HERE – and you will receive a discount on your first session (and I receive the same in Flytographer credits).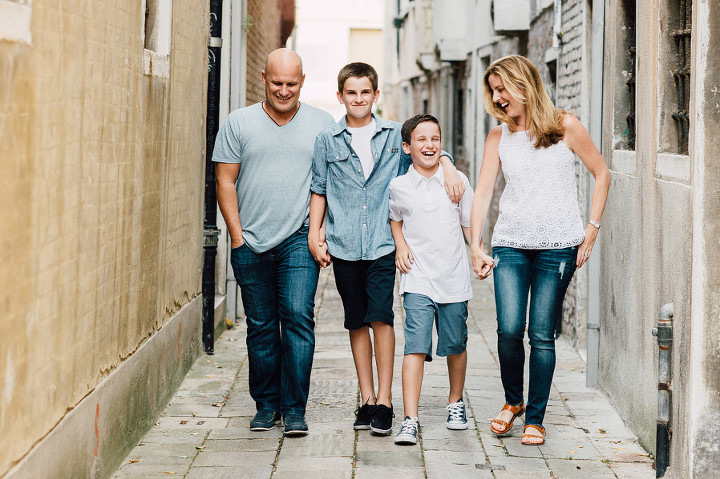 Every time I look at our photos I break into a huge smile. Especially the one below, where I very nicely asked about 10 people of various nationalities if they would please please please vacate the bridge for our fotografia? Grazie mille!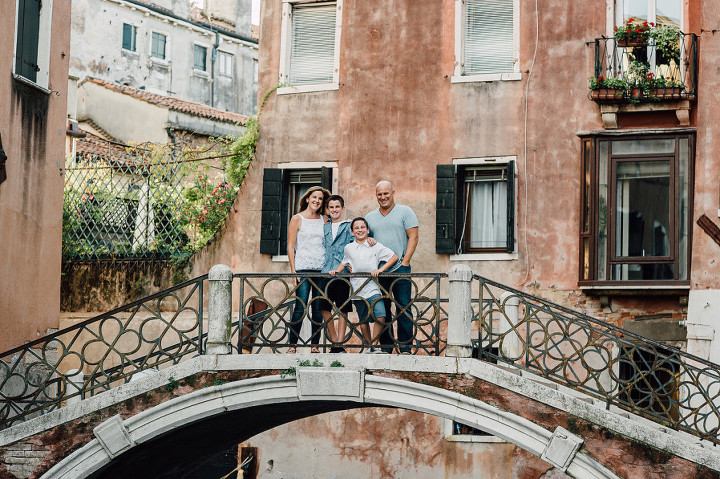 Below are some tips for making your Flytography session a success. Enjoy and happy travels!
Coordinate your attire in advance, sticking to a simple palette of 2 or 3 colors. Pack your photo session clothes in a giant Ziploc bag to keep safe from spills or other mishaps.
Look at each other for some of the photos, rather than directly at the photographer. Your images will reflect true family connection and a more natural style.
Respect the photographer's timing recommendations. Stick to an early or late time of day for the best light and smaller crowds.
Eat first or bring snacks – even if you have a fabulous dinner reservation after your session.  Hungry kids make poor subjects and hungry dads are even worse!
Most of all: let go!  This is the part where you can stop telling everyone to smile at your camera and leave that to someone else. Enjoy your family, hug them a lot, take in the surroundings and you will have stunning vacation photos to treasure when you get home!
All photos: the amazingly talented, energetic and so-much-fun Flytographer Serena Genovese